Hell's Half Acre (HHA) is a unique natural habitat just outside Grass Valley. No other place in Nevada County has its geology or resulting floral wonder. In spring, Hell's Half Acre is usually ablaze with wildflowers, providing habitat for many bird species.
Pacific Gas & Electric (PG&E) bought 14 acres of HHA to create a CPUC-mandated gas pipeline inspection site. Since April 10, they have cut down all plants and shrubs and removed most other vegetation. The plan is to remove soil, then gravel the area. This would destroy the remaining native plants and seeds.
We ask PG&E to pause work at HHA until they have worked with relevant local non-profit organizations to jointly develop an effective mitigation plan.
Help us save the native life that remains on the open space PG&E is developing. We can't return HHA to its former state. But, with PG&E as a partner, we can save seeds, native soil (including seeds), and work to preserve neighboring undamaged habitat.
Only by acting now can we save as much of Hell's Half Acre as possible! Please sign today!
Sign this petition! Click here.
If you are interested in helping envision mitigation and restoration, contact Chrissy from RedBud CNPS: [email protected] .
What is Hell's Half Acre?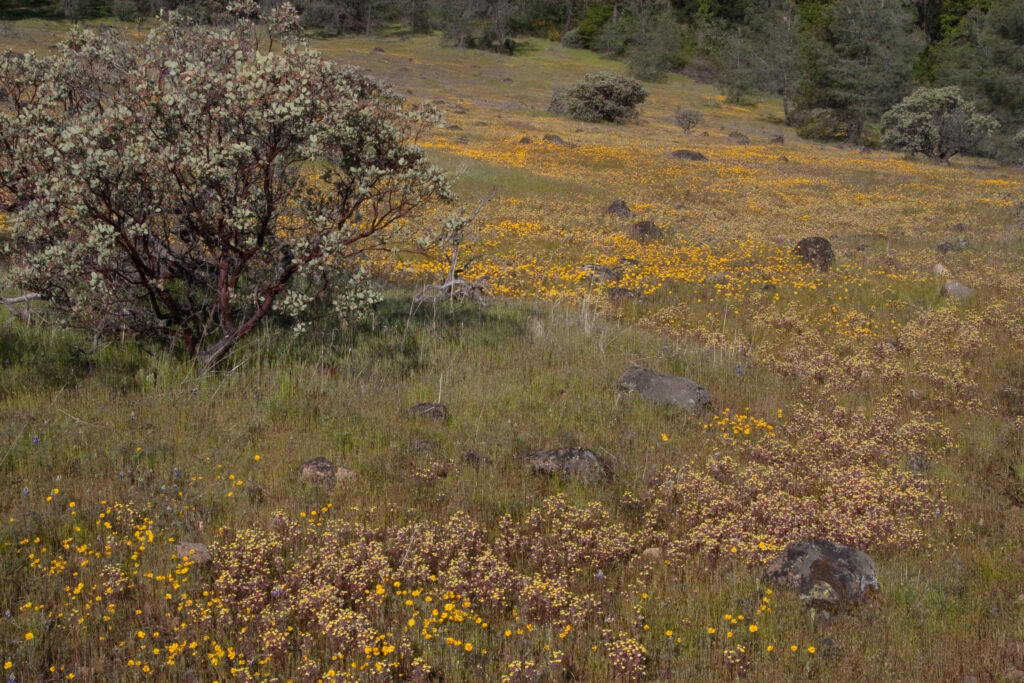 Hell's Half Acre in Nevada County is one prime example of lava cap habitat in the north-central Sierra Nevada. This 70-acre area is located about 1.5 miles northwest of Grass Valley (elevation 2,600 feet) and consists of open, rocky flats dominated by grasses and wildflowers, surrounded by foothill pines (Pinus sabiniana) and manzanita (Arctostaphylos viscida) chaparral. The lava cap supports over 100 species of native plants, including at least 10 species typical of vernal pools that occur in a matrix with upland plants. More >